Management Services
Our core objective is to develop, own, and manage top-performing hotels through a strong culture, engaged associates, and capable leaders.
Management Expertise
Our Executive Management Team has over 200 combined years of experience in operating hotels, fostering environments where associates can excel while providing top-rated service. Many of them have lead highly-ranked hotels throughout their careers, including our own properties.
Communication
We work closely with all our leaders in learning how we can best communicate with our associates. By recognizing personality styles, we can deliver information in the style that an associate best receives it.

Every quarter, we share with all associates our vision at the State of the Company. This includes results from the prior quarter. In addition, we review the next 90 days goals and measurables; and our one, three- and 10-year pictures. We remind all our associates about our core values, core focus and marketing strategy in order for us to continue to be a successful company.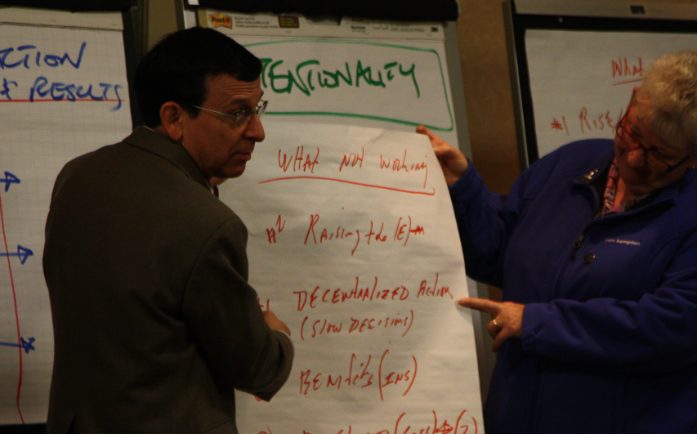 Services
Our services extend from pre-site work through the opening and daily operations of the hotel. Throughout this process, we have a reputation of integrity, financial stability, honest dealings, and a drive for success.
Individualized Goal Planning
We work closely with each associate to help them succeed. This includes goal-setting, creating an actionable plan, and providing them with the necessary guidance and tools to grow. We also believe that accountability is core to our associates' development: through formal quarterly reviews and check-ins as needed, our leaders are frequently engaging in the goals, progress, and values of each associate.
Operational Services
Our company uses Entrepreneurial Operating System (EOS) as the basis for our operating system throughout the organization. This is a system with one vision, one voice, one culture, and one operating system. By following the principal components of EOS, we are able to stay focused, aligned, and in constant communication. The result is traction; we are making our vision a reality.
Associate Development
The focus of our operations is leadership. We believe that great leaders develop other great leaders. Incredibly, seventy-five percent of our current General Managers and corporate and sales leaders have been promoted internally.
Leadership
We focus on leadership in all disciplines of managing a hotel using proven methods and tools, including our Management Training Program and Associate Personal Development Plan. Our leaders are encourage to use their powers of insight, inspiration, intentionality, intentional language, and congruence to communicate and motivate our associates.
Read more about our company's Leadership.
Operations Expertise
We conduct monthly visits to each property with follow-ups and action plans, and conduct monthly meetings with all property General Managers. Our team consistently and constantly reviews and communicates with our franchise brands to ensure quality and brand consistency. Hotel General Managers and Department Leaders participate in our annual Leadership Summits, where we measure and promote strength and growth amongst our leaders.