"When you look at our company's leaders, you'll see people who have worked with this company for years, even decades. We're proud of that. If you have the right values and attitude - and the desire to learn and grow - we'll make sure you're given the opportunities to lead."
- Jeffrey Brown, CEO
Our leaders are a passionate team with a record of insight and acumen for hotel management and development. They have decades of experience in managing revenues and expenses, while building a reliable network for purchasing, banking, legal, and accounting. Crucially, they are equally invested in the development of our associates, with a focus on nurturing an exceptionally skilled talent pool.

We believe that the success of our business rests heavily on our leaders: our dedicated, values-driven leaders of today, as well as the leaders of tomorrow who are building their careers at Schahet Hotels.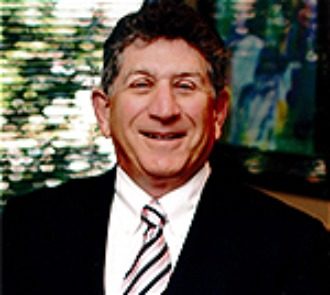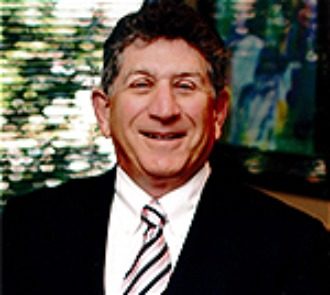 Gary N. Schahet
Chairman
gschahet@aol.com | 317/660-7001
Throughout his career with Schahet Hotels, Gary Schahet has touched all aspects and phases of hotel development and operations. He has been involved in the development, management, upgrading, and renovations of all properties within the company's portfolio. Under Gary's leadership, the company has partnered with some of the most renowned hotel franchises in the world, and it has received awards and accolades for its hotel development, renovations, and excellent operations.

Gary earned his BS in Business Administration from Miami University in Oxford, Ohio, later received a Master's Degree in Business Administration from American University.

Gary is a well-known leader in the hospitality industry. He has supported the International Association of Holiday Inns (IAHI) since the 1970's and served on the Scholarship Committee and Food & Beverage Committee. He chaired the Marketing Committee and the Reservations Committee. He has served as the President of IAHI and received the IAHI Award for Outstanding Service. He chaired the Multi Franchise Organization.

Gary has proudly supported many civic and charitable organizations, including a Special Task Force for United Way as well as the United Jewish Appeal Young Leadership Cabinet. He has served as a leader and on the boards of many organizations, including: the Indianapolis Hebrew Congregation, the Indianapolis Jewish Welfare Federation, Board of Jewish Education, Jewish Welfare Federation Annual Campaign, the Indianapolis Convention & Visitors Association, Indian Hotel & Lodging Association, Friends of Palm Springs Philharmonic, Jewish Federation of the Desert. He has served as a member of the Methodist Health Foundation. Gary was most recently elected as a Trustee for the Palm Springs Art Museum and to the board of McCallum Theatre.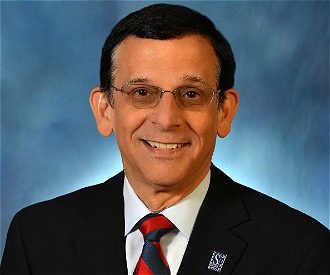 Jeffrey Brown
Chief Executive Officer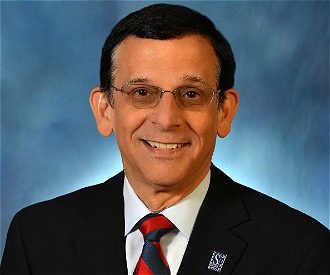 Jeffrey Brown
Chief Executive Officer
jbrown@schahethotels.com | 317/660-7002
Jeffrey Brown is the Chief Executive Officer of Schahet Hotels. As CEO, he leads the organization in its overall management of hotel development and operations, ensuring continued financial success and growth. He is deeply invested in the company's culture and values, focusing heavily on associate development and nurturing internal leadership. Under his guidance, the company's hotels have been recognized for their outstanding achievements and are highly ranked by travelers.

Jeffrey has spent over 43 years in the hospitality industry, all with Schahet Hotels. Throughout his career, he has managed all aspects of running a hotel and building an organization. In 1975, Jeffrey graduated from the University of Iowa. He received his CPA certification from the State of Indiana in 1980.

Jeffrey is highly respected in his industry and community. In 1997, he received the Indiana Hotelier of the Year Award. He served as President of the Hampton Great Lakes Marketing Partnership, and he received the President's Award from Hampton Inn and Suites in 1996. He was formerly the Chairman of the Indiana Hotel & Lodging Association, and he continues to serve on its board. Since 2001, Jeffrey has served on the Hamilton County Tourism Board, currently as an officer.

In 2018, he was appointed by the Lieutenant Governor of Indiana to a five-member Task Force on Tourism. He serves on the American Hotel & Lodging Association Board of Directors, and currently sits on its Audit committee.

Jeffrey enjoys spending time with his wife and two adult children, traveling and watching the Indianapolis Colts.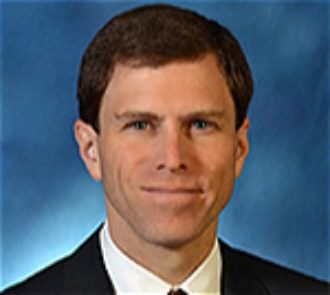 Greg J. Schahet
President and CFO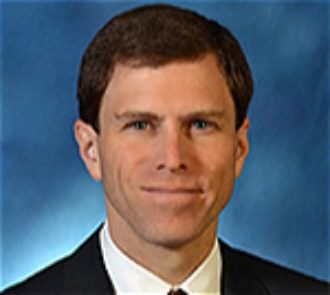 Greg J. Schahet
President and CFO
greg@schahethotels.com | 317/660-7003
Greg Schahet joined Schahet Hotels in 2001 and was named COO in 2005 and CFO in 2009. In 2013 he was named President and CFO. As a leader at Schahet Hotels, he is actively involved in the development and financing for new hotels, major hotel renovations, and repositioning's. He oversees the refinancing for existing hotels and works with his team to sell hotels to redeploy capital and position the company's portfolio for continued success.

Prior to joining the Schahet Hotels team, Greg worked at Katz, Sapper and Miller, LLP in Indianapolis. He is both a Certified Public Accountant and a certified real estate principal in the state of Indiana. He graduated from Cornell University in 1996 with a BS from the School of Hotel Administration. He later continued his education at American University where he was a graduate assistant and was recognized as a Dean's Leadership Fellow. He received an MBA from the Kogod School of Business in 2001.

Throughout his career, Greg has been celebrated as a local business leader. He was recognized by the Schenectady County Democratic Party as their 2005 Business Leader of the Year. The Jewish Federation of Greater Indianapolis recognized Greg in 2007 with their L.L. Goodman Young Leadership Award. In 2009, he was a finalist for Indy's Best and Brightest.

Greg is an active member of his community. He's a member of the IU Health AAHC Philanthropy Council and served as fundraising committee chairman for Rev Indy from 2017 to 2019. Greg is a member of the Young Presidents' Organization and is a former treasurer of the Bureau of Jewish Education. He currently serves as a board member of the Jewish Federation of Greater Indianapolis, where he previously co-chaired its Young Leadership Division and its Budget and Allocations Committee. Greg is active in the hotel community, conducting admissions interviews for Cornell University's School of Hotel Administration, and he has previously served on various committees for the IHG Owners Association.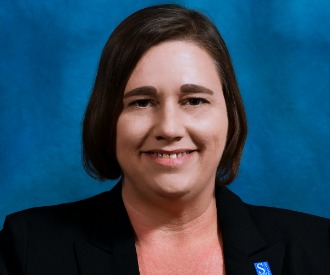 Kelly Eldridge
Vice President of Operations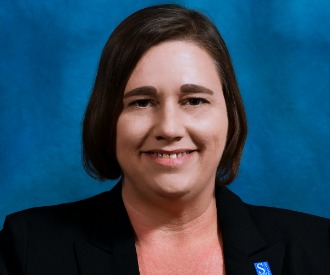 Kelly Eldridge
Vice President of Operations
Kelly Eldridge has spent over two decades at Schahet Hotels, developing her expertise in the hospitality industry and refining her leadership skills. As she has grown her career with Schahet Hotels, she has held a number of key positions within the business: Sales Coordinator, Assistant General Manager, General Manager, and Area General Manager. Today, she is our Vice President of Operations.

Kelly has a record of leadership and knowledge in hotel operations and focuses heavily on associate development and fostering Schahet's company culture. She is responsible for Schahet's Manager in Training Program and is experienced in DISC Assessments.

Kelly was awarded the prestigious Hampton Inn Lighthouse Award on multiple occasions as well as the Indiana Restaurant and Lodging Association's General Manager of the Year Award. She enjoys volunteering in the local community and loves spending time with her family.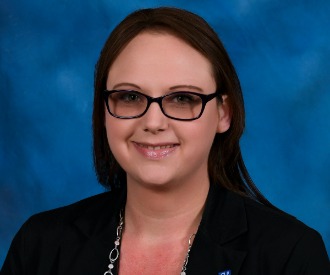 Genny Pickle
Corporate Director of Sales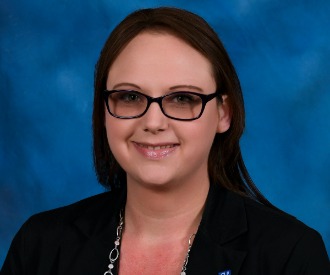 Genny Pickle
Corporate Director of Sales 
Genny Pickle epitomizes a key tenet of Schahet Hotels' culture: a company-wide dedication to developing associates and nurturing burgeoning leaders.

She joined Schahet Hotels in 2010, originally serving as a part-time Sales Coordinator at a hotel within the company's portfolio. She was promoted to Director of Sales in 2012 and again to the Indianapolis Airport Area Director of Sales in 2014, where she oversaw sales efforts for three properties. She opened our Hampton Inn Westfield in 2017 and served as its General Manager.

Finding that sales was her calling, Genny refocused on this facet of the business, and has since taken on the role as the Corporate Director of Sales. In this leadership role, she focuses on training, supporting, and motivating our sales team-- and developing the next generation of Schahet leaders.

Genny graduated from the University of Indianapolis in 2006 with a Bachelor of Science in Business Management and a minor in Marketing. She brings over 20 years of expertise in the hospitality industry to our sales team.

Genny actively supports the local community through volunteering her time at DAMAR and Gleaners Food Bank of Indiana. She has a niece whom she adores, and she has a mini dachshund that she treats like her child. She enjoys traveling, and she loves attending concerts and events around the great city of Indianapolis.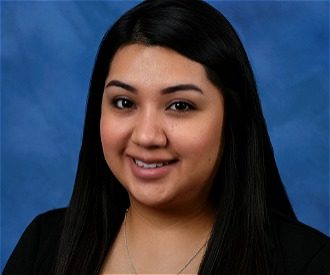 Maria Gomez
Human Resources Manager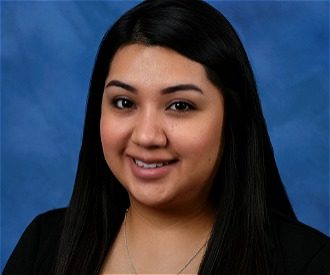 Maria Gomez
Human Resources Manager
Maria Gomez is an example of Schahet Hotels' commitment to the development of associates in our mission statement. Having not worked in the industry before, Maria joined our team in October 2011. Before joining us, Maria worked for a recruitment company administering the onboarding process, employee benefits, payroll among other responsibilities for more than 800 employees.

Her translation services for one day led Maria to become the Executive Housekeeper at our Hampton Inn & Suites Indianapolis Airport in 2011 where she held high cleaning scores. In April 2013 she became Assistant General Manager. Her desire to further her hospitality career, along with our new developed MIT program, led her to be ready for the General Manager opportunity she accepted in May 2015 at the Hampton Inn Northwest Indianapolis. In 2019 Maria agreed to join our corporate team as the Assistant HR Director. Officially In May of 2020, she was promoted to Director of Human Resources.

Maria in July 2020 joined her life with that of her best friend of over 20 years with whom she procreated a beautiful girl in July 2019 by the name of Valerie. Maria likes to spend her afternoons and weekends as a family playing board games with her parents and two sisters. She does not tolerate injustice and has a humanitarian heart.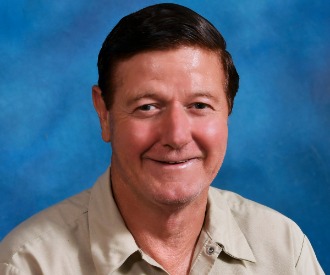 Mike Arend
Corporate Maintenance Engineer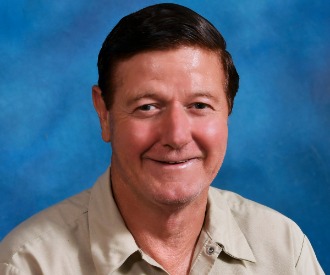 Mike Arend
Corporate Maintenance Engineer
Mike Arend oversees maintenance for the Indianapolis-area properties, ensuring our hotels can operate at capacity at all hours. He has been part of the Schahet Hotels family since 1994.

Due to his years of expertise, Mike is instrumental in developing efficient, high-quality, and cost-effective engineering solutions. He works closely with each hotel's engineer to ensure that maintenance and repairs are managed quickly, efficiently, and (ideally) in-house. He also partners with contractors on new projects and renovations. Mike is well-versed in all phases of building and mechanical operations. He has certifications in HVAC and EPA handling certificates, and he has also received certification in ECA & EMT.

Mike prides himself in his work ethic, organizational skills, solutions-oriented mindset, and his leadership within the company. Schahet Hotels' General Managers often refer to Mike as the glue that holds everything together. He is motivated by the wonderful people he works with on a daily basis.
Tim Abney
Regional Maintenance Engineer
Tim Abney
Regional Maintenance Engineer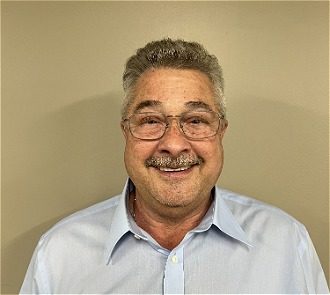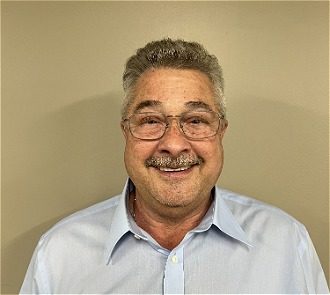 David Johnson
Controller
David joins us with over 30 years experience as a controller in various industries in both for-profit and non-profit sectors. He graduated from Indiana University with a degree in Accounting and from Indiana Wesleyan University with a Masters in Business Administration.

David and his wife Janice have been married for 37 years and reside in Westfield, Indiana where they have been active in the community and in their church. They love spending time with their two grown children whenever the opportunity allow them to.

David enjoys traveling, taking in movies, art and photography and yard work. ,
Support Staff
Dawn Garrigus, Janice Tandy, Lauren Finch